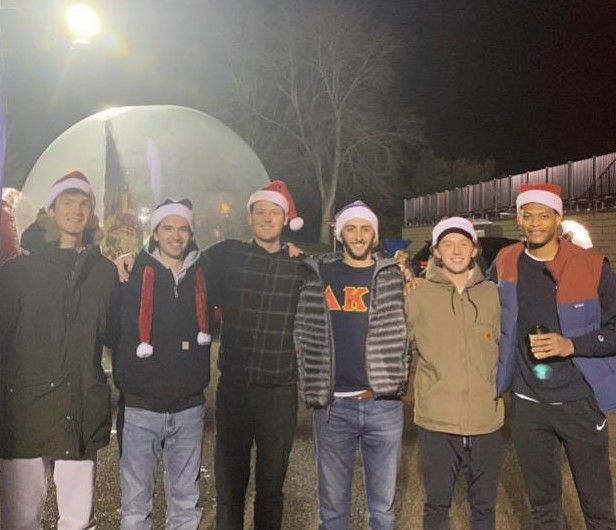 Dec 17, 2021
Annual Shawn Kelly Holiday Party Benefits Knox County's Vulnerable
On Dec. 2 and 3, Lambda Actives along with the Theta Delta Phi sorority, hosted the 30th annual Shawn Kelly Holiday Party. The event honors the legacy of former Kenyon student and DKE Shawn Kelly, who passed away during his first year in 1990. The event is a benefit for Knox County Head Start, a nonprofit agency that provides early education and family services to low-income families in the region. The annual celebration is Head Start's largest event of the year, with over 400 attendees this year.
The event was staged outside the Lowry Center due to COVID-19 protocols and provided Knox County children with hot meals and gifts from Santa, in addition to offering family-friendly activities such as cookie decorating and a bounce house. Several members of other Greek organizations chipped in with volunteer help and the Kokosingers performed.
Over 70 donors (many Lambda alumni) contributed over $5,000 to this year's event, shattering the last record by over $1,500. Revenues not utilized for the event are being donated to Head Start for its annual operations throughout Knox County.
Though historically hosted only by DKE and Head Start since the first event in 1991, Theta hosted the event when DKE was temporarily suspended in 2018, and they have worked together ever since.
"Theta was absolutely instrumental in every aspect of the holiday festival this year," DKE President Andrew Kotler '22 wrote in an email to the Collegian. "DKE is extremely excited to continue this partnership going forward."