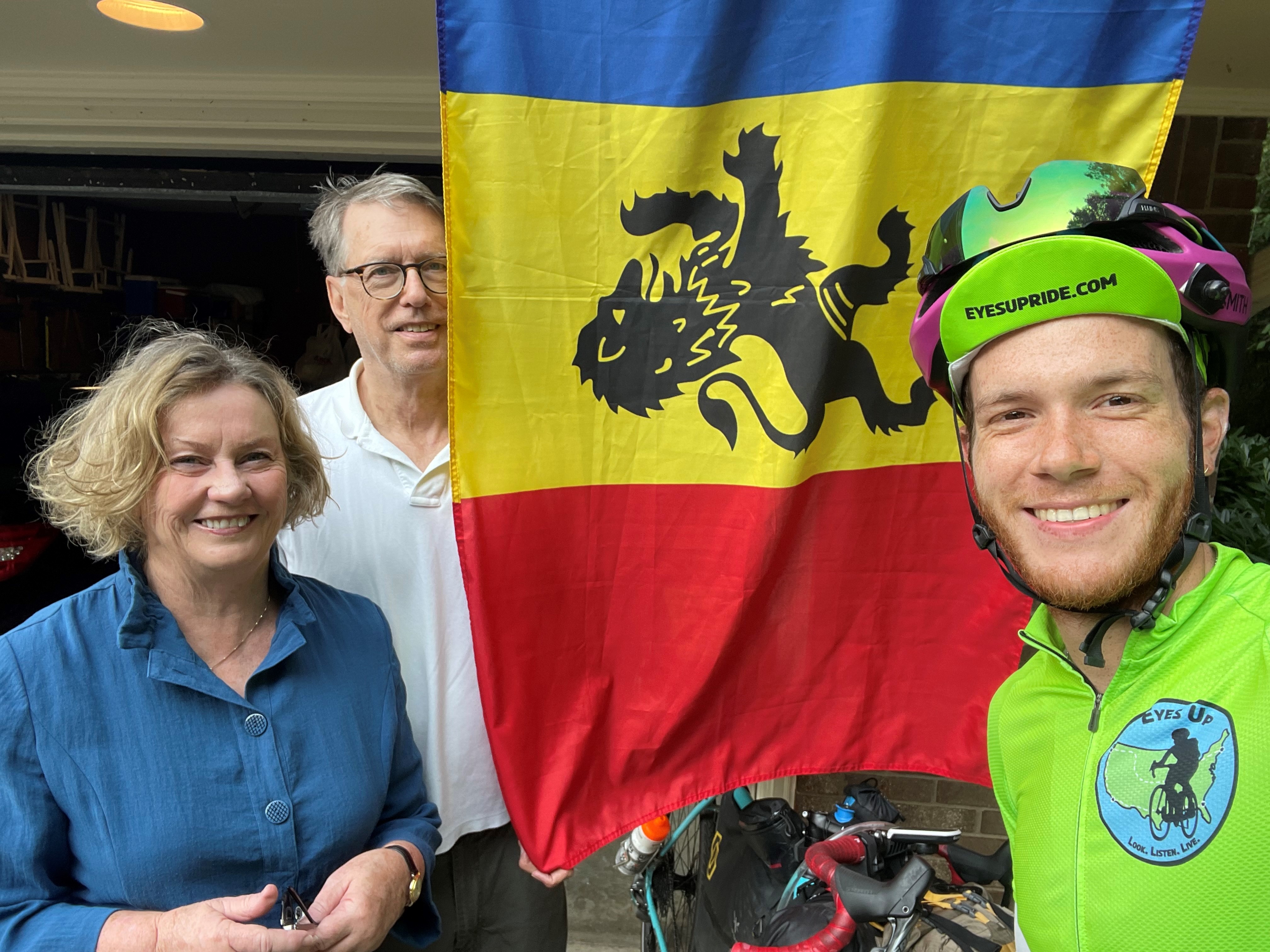 Feb 15, 2022
Ben Grannis '16 is Connecting with DKE's All Along his Bike Trip
Ben Grannis '16 is on a mission to end distracted driving with a bike trip that you can follow on EyesUpRide.com. He's riding through May, and connecting with DKEs all along the way.
"I reached out to brother Mark Robinson '81 on the second day of my trip and he went out of his way to accommodate me at his home and helped me with several other connections as I made my way west from his place in eastern Connecticut. I have stayed with several other Lambda DKEs as I made my way to the west coast as well and am so grateful for this network," he said.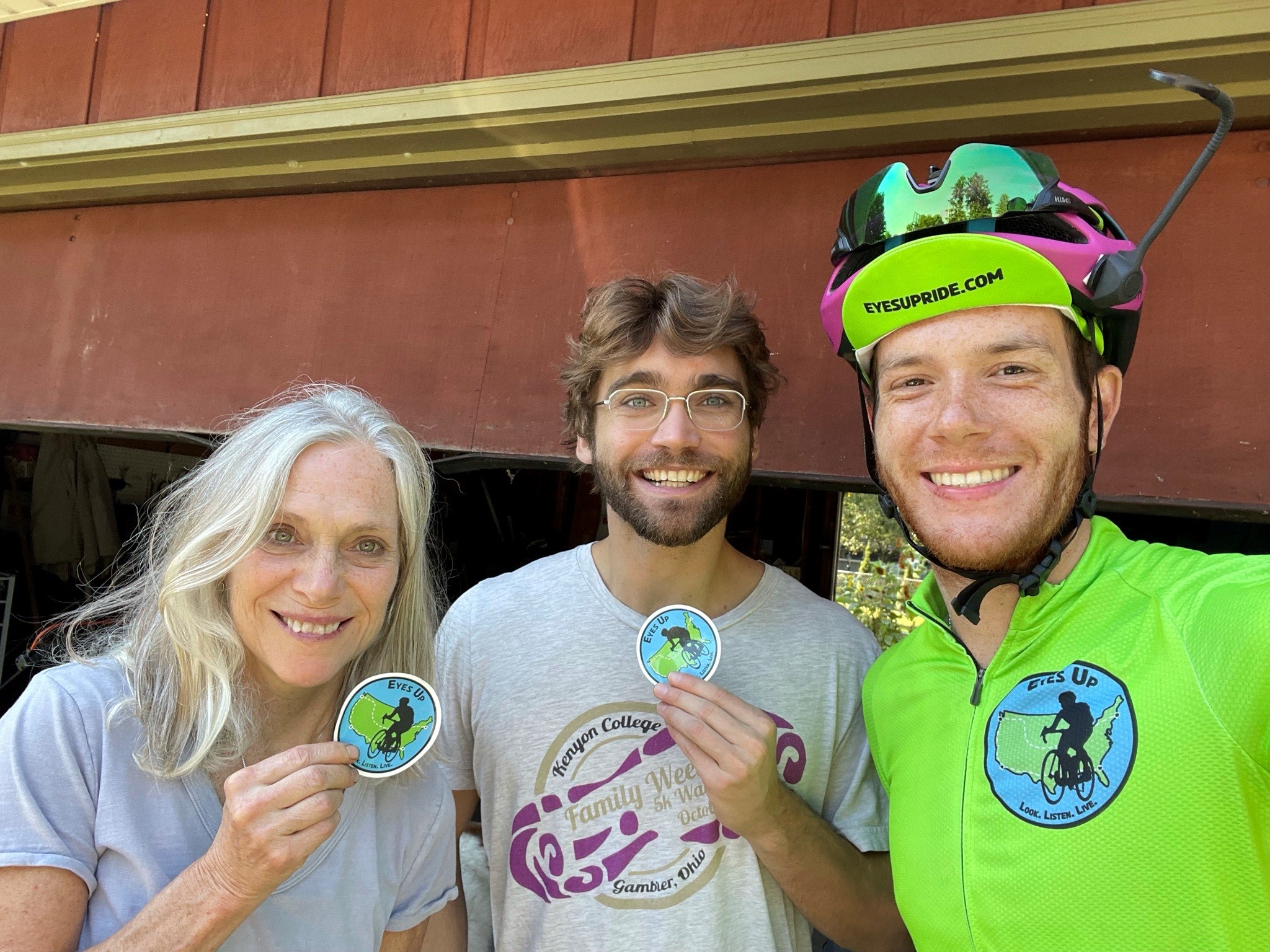 He says that this trip is a continuation of the connection that he felt as a pledge. "My connections with brothers are strong and I can always rely on them for advice, guidance, or simply someone to talk to. Of course, I have a range of relationships with the brothers I knew while at Kenyon, but the DKE connection means I can approach any of them, including those who I didn't know at Kenyon, without hesitation and trust I will be greeted with warmth and respect."
When he's not riding, he says that he stays in touch with fellow DKEs with mini reunions all over the East Coast. "It's always easy to connect with my Kenyon and DKE friends because of their outgoing nature and always excited to get together regardless of what else might be going on."
He's snapped photos of himself with fellow DKEs who he has caught up with on his Eyes Up Ride.