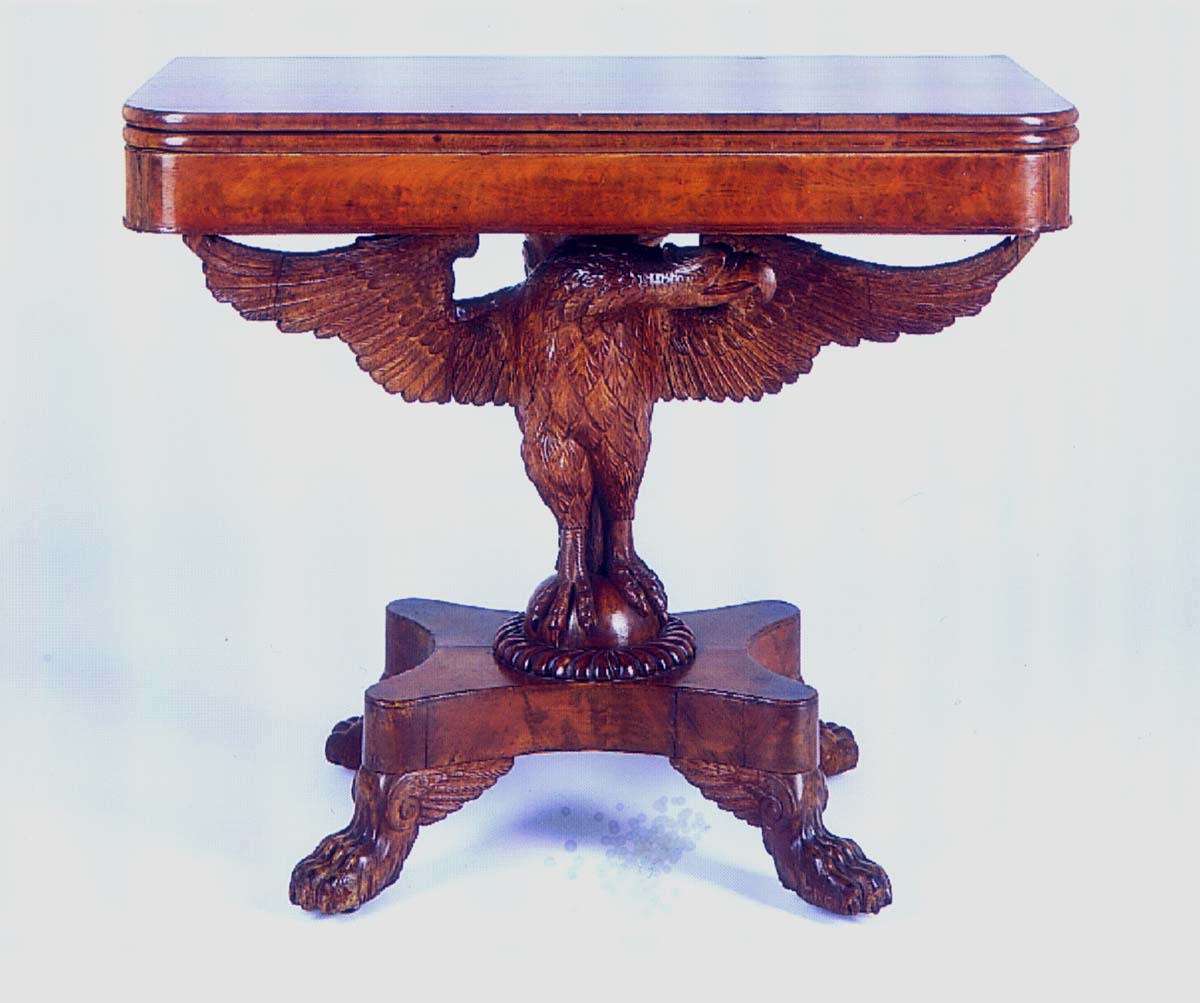 Mar 31, 2022
Carlie Berlin '75 and Mark Jacoby '77 on Lambda DKE, fine antiques, and lifelong bonds
What does New York City, Lambda DKE and the small world of antiquities have in common? At the center of this Venn diagram is Carswell (Carlie) Berlin '75 and Mark Jacoby '77. While these brothers had no intention of going into such aligned businesses during their time in West Wing, they have both become preeminent in the antiquities world in New York and around the world. Carlie specializes in 19th century American formal furniture and accessories at Carswell Rush Berlin, Inc, and Mark Jacoby focuses on very fine eighteenth and early nineteenth century English furniture and works of art at Philip Colleck.
The Lambda DKE sat down with Carlie and Mark via Zoom, and talked about their Kenyon days, how they discovered their niche, and the tonic of lifelong friendship. Read on!
How it all began
"I moved to the city in 1977," Carlie said. "I commuted from Southport, Connecticut before moving in with fellow Lambda DKE Tony Smith '75." He worked in advertising and ran a design firm, eventually owning one, then two firms of his own.
"After a while I got bored," he said. "I wasn't really fulfilled, and I started looking around for something else. I came into antiques because my father had been a collector. I'd grown up on American antiques — I sat on them, ate on them. They weren't precious or off limits. My father didn't have a big budget, but he had very good taste and learned from important dealers."
One of Carlie's father's friends was Albert Sack, a prominent New York antiques dealer and the author of a guidebook to early American furniture that became the standard for professional collectors. "My father was in the right crowd," Carlie says. "It gave me an interest in collecting." But his dad's interest was in the 18th century, or Colonial material, typical of his generation of collectors, Carlie's taste veered to the early 19th century, and specifically "supreme masterpieces, conceived to awe and on which no expense was spared."

Mark and Diana Jacoby
But the move from aficionado to dealer proved challenging. "Being a dealer is a difficult thing. You have to know a lot of stuff, and wear a lot of hats. It's a very steep learning curve." And that was a learning curve that he would attack with his customary focus and dedication. "I dove in head first," he said. "Now I've been in the business for thirty years."
For Mark, the journey to antiquities expert took a more linear trajectory… sort of. He originally enrolled at Kenyon as a premed student, but was soon convinced that it wasn't a life's calling for him. When fellow DKE Tom Bruggman '75 told him to take an art history class, "I fell in love and changed my major immediately," he says.
He took a year abroad in Rome, which he calls simply "a brilliant experience," and then worked hard to hone his craft, first at the Delaware Art Museum, then an auction house in Chicago, then a 9 month course on decorative arts at Christie's in London.
Back in New York, he was offered a position at Philip Colleck of London, LTD. And although he didn't know it at the time, he had found a mentor, his future wife and lifetime business partner, and a niche all in one place.
"Philip Colleck had been in business since 1938 and had 42 years of experience. He was a very sophisticated guy," Mark said. Mark wasn't his only new hire. He had recently brought on Diana O'Rourke as vice president.
"Diana and I worked together six days a week, and on the seventh, we would go to auction previews," Mark said. The two fell in love. In 1988, they married, and bought the business … and then things really started to get interesting.
Milestones of achievement
"When I'd only been in business for a year, I was invited to be on the organizing team for The International Fine Art and Antique Dealers Show," Mark says. "This show brought vetting to the US, and helped establish a process of evaluation by a committee of experts to ensure that all the antiques were original, of the highest quality and condition and accurately described by the exhibitor. Because I was on the organizing committee, I was eventually asked to be part of the vetting committee, where I was able to work with top people in the field. Introducing and adopting vetting has helped to raise the standard of antique fairs in the US."
"We were then invited to exhibit and join the English Furniture Vetting Committee which I did for 27 years. This year marks our 42nd year dealing!"
"There used to be antique shows all over the place," Carlie added. "From Charleston to Pittsburgh to Houston — fundraisers for local hospitals to raise money. They were of varying quality. But The Winter Show is the super bowl of antique shows, and The International Fine Art and Antique Dealers Show was the World Cup. Mark's participation served to bring the standards up in both shows. Both shows became a benchmark of quality, and an invitation was an honor that many dealers never got."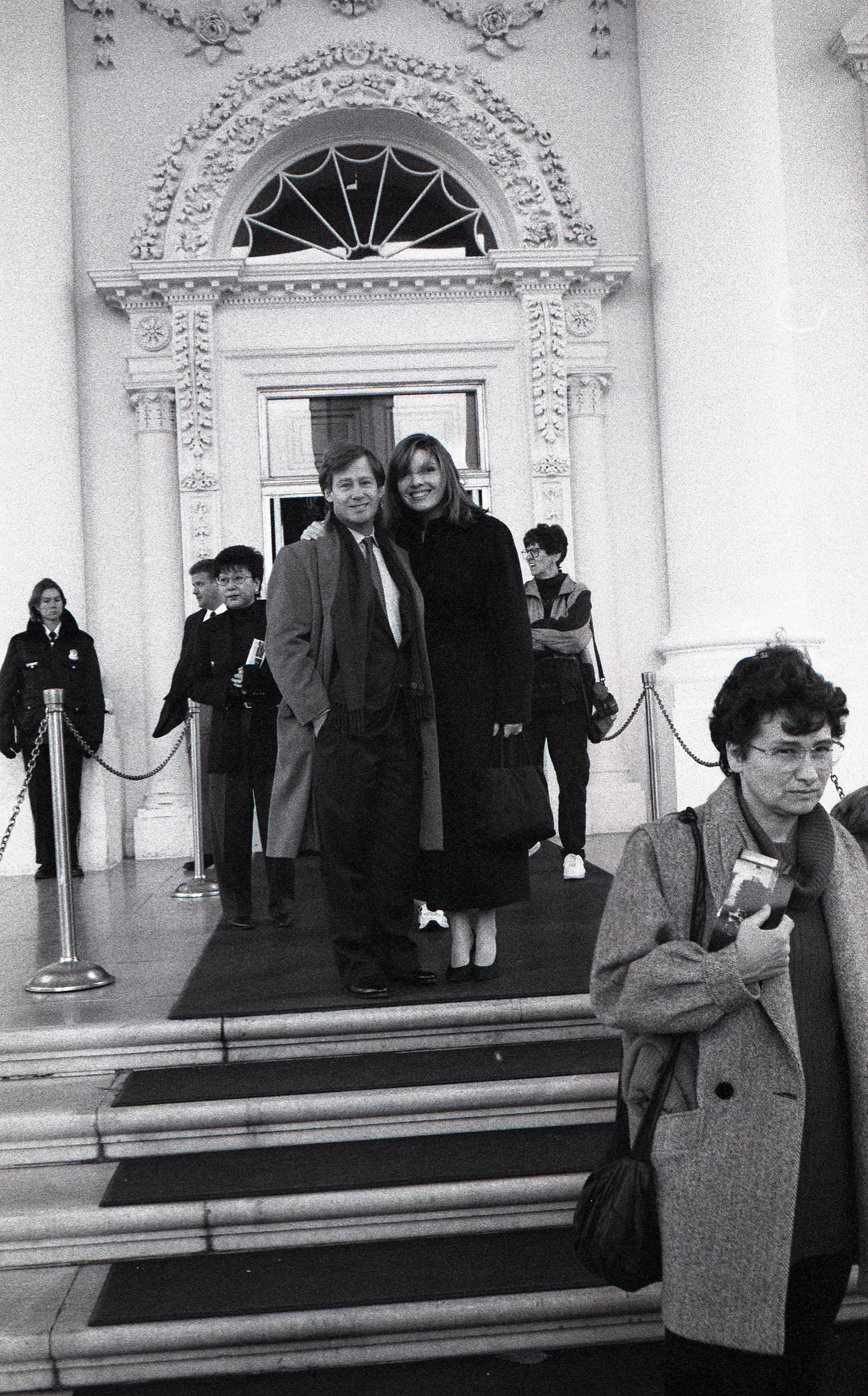 Carlie and Lori Berlin
Carlie says that there are a few milestones that stand out in his illustrious career. "The first was making a sale to the Metropolitan Museum of Art, and then realizing that having museums as clients was reassuring to other clients as well as other museums. To date, we have sold to 20 public institutions."
"As far as most exciting — it was the moment when I identified a card table with a carved eagle that was a mate to the one in the Oval Office. I acquired it and sold it to the White House, and the matched pair currently flank the Resolute Desk. If you watch any broadcasts of the oval office, you can see them."
"I got to deliver the table myself during the Clinton administration, and it was quite the cloak and dagger routine. We had to meet outside D.C. to transfer the table into a van, then I followed the van to the White House where they had set up a room with klieg lights to examine the table. They ultimately decided that the table was original and part of a true pair, and even discovered that the White House table's eagle had been inaccurately gilded while the table I'd acquired was still in its original condition. The moment I saw the table beside the Resolute Desk, and those two eagles looking at each other … that was a good moment."
The lifelong impact of Lambda DKE
"More than anything, Lambda DKE gave me lifelong friends," Mark says. "There are half a dozen I still see with some frequency, and several who made big impacts on my life during pivotal moments. I remember when I was thinking about taking over Philip Colleck, I was worried about my lack of experience in accounting and bookkeeping, and Gregg DeSilvio '74 (my big brother) said 'So what! You can hire that out— you know what you know. If you think you can continue this, then do so.'" His words really stuck with me."
"I've had the encouragement and support of my Lambda DKE friends all along the way," he said. "It's that social aspect of being a DKE that was and continues to be most important to me."
"Almost all of my friends who I am still friends with are DKEs," Carlie concurred. "Tony Smith, Russell Selover, Mark … all from the fraternity. That's a wonderful thing. I had a much better time at Kenyon than I would have had otherwise."