Apr 7, 2021
DKE Alumni Profile: James "Jim" H. Logan Jr. '78
Thank you to Jim Logan ' 78 for taking the time to speak with us about his DKE experience, and where life since then has taken him. Here's what he had to say:
Where has life taken you since you graduated?
Upon graduation, I went to Princeton Theological Seminary and received a Masters of Divinity Degree in 1981. I began my first pastorate in the Presbyterian Church US in Norfolk, VA and served as Campus Minister at Norfolk State University (an HBCU) at the same time. In 1985 I relocated to Charlotte, NC and served another Presbyterian Church (PCUSA) until 2004. In 2004 I planted an independent congregation that I currently continue to serve (Kingdom Fellowship Christian Center). In 2014 I was consecrated as a Presiding Bishop over Kingdom Fellowship of Churches International, covering churches in the US, Africa, and the UAE. My role as a Bishop is more spiritual than administrative. I am a pastor to pastors. I have had the opportunity to preach around the country, in Africa, as well as Belgium, England, and the UAE.
In 1991 I completed my doctorate and began teaching in Bible Schools and seminaries. I currently Chair the Department of Urban Christian Studies at Charlotte Christian College and Theological Seminary, teach primarily urban ministry courses, and serve as an adjunct at Gordon Conwell Theological Seminary for Urban Ministry and Evangelism.
I married while in seminary (1980) and involuntarily divorced in 2014, which was probably the darkest moment in my life and career. But from that union, I have three grown children, two of which have given me five grandchildren with another on the way. In 2017, I married a wonderful woman (Sybil "CeCe") who has helped me redeem the times and demonstrated again the grace of God. She has embraced my ministry, my children, and grandchildren, and is an invaluable partner in ministry and life.
What are the most important lessons you learned because of Delta Kappa Epsilon?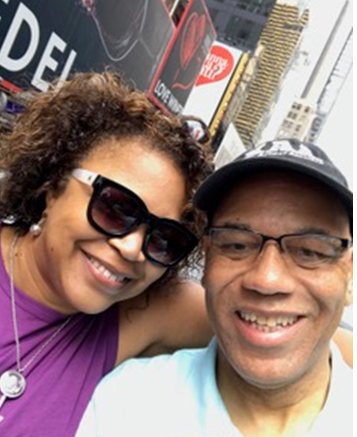 I think the most powerful and important lesson I learned was about the benefit of connection and belonging. During my tenure at Kenyon, I was isolated and alone; the only African American in my class. I came to DKE through sports, soccer and Lacrosse, because many of the brothers were on those teams. It was these connections, many of them that were intentional, that rescued me from my isolation and gave me a sense of belonging. As a freshman trying to navigate my way, my roommate Michael Manhart (who pledged DKE with me) and many upper-class students, male and female, embraced me and made the experience more than tolerable. The seventies were not quite the sixties or the fifties, but there were still some unpleasant moments and my brothers insulated and protected me. Now many of those brothers, perhaps because we are sensing and experiencing a bit of existential anxiety, are reaching out to me and reconnecting, one even right before he passed away.
When you look back on your time in DKE, what moments do you tend to remember most?
There are so many memorable things that happened during those years. Many that were comical, some more serious. I will list just two. There was an incredible snowstorm that snowed in the school for a few days. The storm was so powerful that trucks were snowed under on the highway. Workers were unable to get into Gambier meaning there was no one to prepare food, except the brothers of DKE, and we had steak (usually reserved for Parent's Weekend). There was no one to pull cars and trucks out of snowdrifts except the brothers of DKE with their four-wheel-drive vehicles. Some may remember this differently, but this is the way I choose to remember it.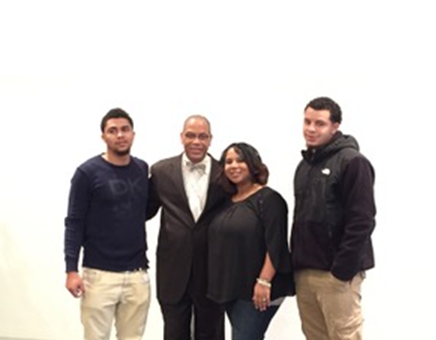 The second story is the one I remember the most with great fondness. I am sure I will take it and the gratitude I feel for my brothers to the grave. I had been studying in the Library (admittedly a rarity in those days) and came back to the Wing (West Wing of Old Kenyon) to find my brothers covered with grass stains and mud, watching television, drinking beer and 'celebrating.' This in and of itself was not all that unusual except that such 'celebration' generally did not occur so soon after a 'tough' weekend near the beginning of the week. I assumed that there had been some type of impromptu football game on the quad, only to discover that there had been a rumble between DKE and another unnamed fraternity. That group had been chanting in front of the Wing: "all the fraternities are white and free, save the brothers of DKE," to which the brothers present took exception. Though not at all happy about the chanting, I gained a greater appreciation for my brothers and felt a greater kinship because of something that happened in my absence.
I enjoy connecting and reconnecting with the brothers of DKE. I even had the opportunity to connect with a younger brother who inquired about my experience being the only African American in my class and in the chapter during my tenure. I also enjoy the comments I receive on social media.
I can be found on FaceBook (FB ministry page is @kfcc.charlotte), Linkedin, and YouTube as Bishop Jim Logan, Twitter as @pastorjhl, and Instagram as bishopjhl. I can be reached directly at: pastorjhl@mac.com.