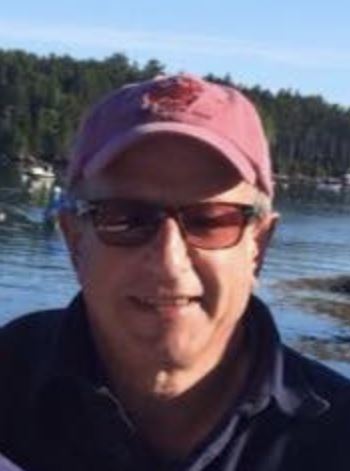 Jul 30, 2021
DKE Alumni Profile: Peter Bianchi '78
Thanks to Peter Bianchi '78 for taking the time to speak with us about his DKE experiences. Here is what Peter had to say:
Where was your favorite place to go in Gambier, why was this place so special to you?
In nice weather would go down to the Kokosing River to enjoy some liquid refreshments and our mutual company and hang out. Some would call it tailgating, except there was no sports event.
What was your favorite event, tradition, or activity to partake in during your college years? Why was it so important to you? Do you still engage with that event, tradition, or activity?
Lodge meetings were always a momentous occasion. In addition to the business at hand which we took seriously, just to be surrounded by so many years of DKE history was a notable event. We also had the annual traditional all campus event, Spring Riot. With a 90 member strong Chapter, we had some excellent logistical advisors such as AJ House, Tom Bulkeley '80, Jeff Spear '78 and others (you know who you are) who understood the physics of speed and the impact of water.
Are there any photos, videos or flashback photos you'd like to share?
Video was not a word or concept that had been invented yet when were at Kenyon. Speaking of technology, we had one TV in our main lounge in the West Wing for all 90 of us.
As an alum, what do you see as the most valuable part of your Lambda DKE experience?
Our tradition of DKE Brotherhood, "Friends from the Heart Forever," really rings true as I am in close touch with many of my brothers on a weekly or monthly basis (sometimes daily). These are truly strong bonds of friendship, honed over 45 years of friendship. In pre-pandemic days I would often travel on business and I was lucky enough to see many brothers on a regular basis, including my little brother, Dave Hooker '81, Jim Pierce '78, Bishop Jim Logan '78 and others. Any flimsy excuse to get together is all we need. AJ House's Mom lived five minutes away until recently, so I would see him frequently as well as John Merritt '79 when he is in his Northern home.
Share an update of what's new in your life.
My wife Jennifer (we were introduced by A.J. House 27 years ago or so) and I live in Lake Forest, IL. Jennifer manages commercial properties. Our daughter Lilly graduated from St. Lawrence University and is now an academic intern at The North Country School in Lake Placid, NY. I am still in the field of media sales, currently working for Crain Communications. Prior to that I spent a combined 35 years at The New York Times, Newsweek and The Economist.