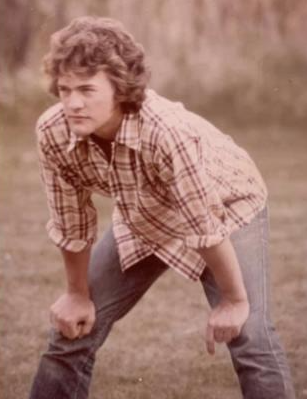 Aug 24, 2021
Into the Mystic Circle: Rob Stringert '77
Earlier this month we bid adieu to a Brother who has been welcomed into the Mystic Circle. Among the comments from some of his classmates on Social Media upon receiving the news:
Alan Frank
Rob, I will remember and love you forever!
Ned Brokaw
Never forget his endearing smile and genuine friendship. Rocking Rob RIP, Brother.
Gregg DeSilvio
I am very saddened by Rob's passing. He was part of the best DKE pledge class in my years at Kenyon.
Mark Jacoby
We were so very fortunate to befriend Robert Stringert. He exemplified the finest characteristics of humankind. He occupies a special place in heaven.
John Parsons Jr.
Very well said Mark. In every situation things were always good with Rob. My very good fortune to have known him, so many good memories even after so much time has passed. Very best.
Bruce Thompson
He was one of the co-inventors of Ultimate Frisbee (which we called Competition Frisbee) on the small field between McBride and Gund back in '73.
Chad Waite
Whether driving the back roads with a 12 pack of Rock, driving to Cincinnati, Indianapolis and Columbus on a Dead roadtrip in the Swinger, or getting mud all over ourselves, We always had great times. We will all miss you brother! RIP
Ron Dendieval
RIP Rob Stringert. This is how I will always remember you.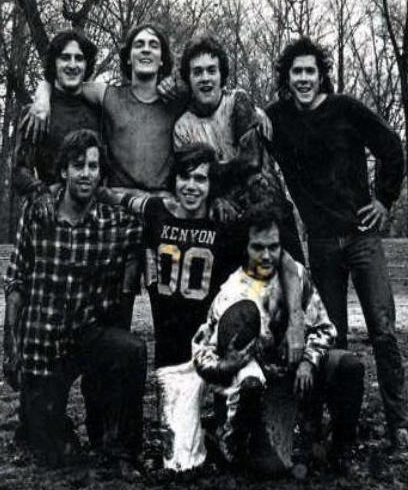 Pictured: Standing LR: Ron Dendieval, Chad Waite, Rob Stringert, and Alan Frank.
Kneeling LR: John Parsons, Mark Martens, and Mark Jacoby.