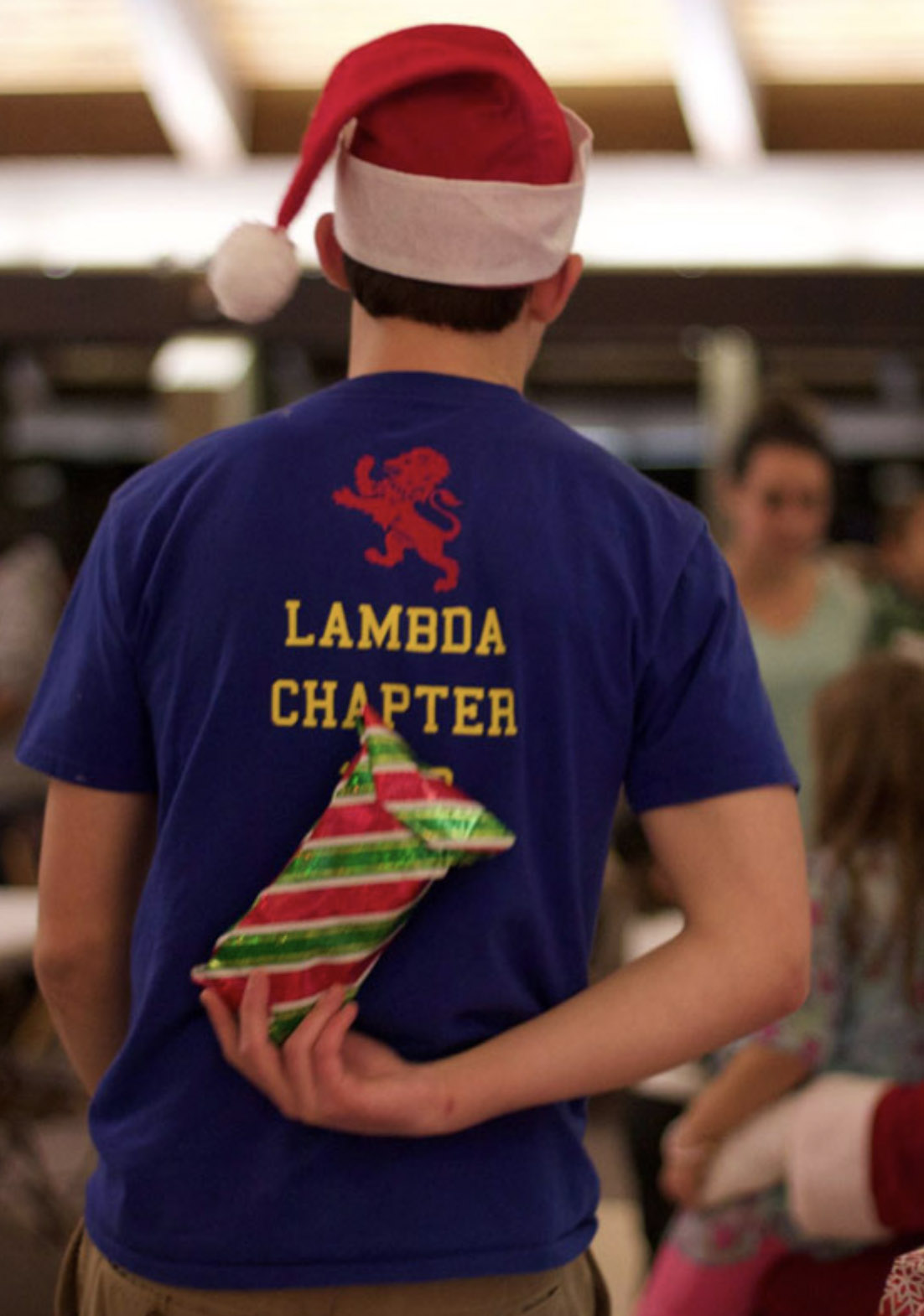 Nov 18, 2022
Annual Shawn Kelly Holiday Party Set for December 2nd. Thank You for Continued Support!
Lambda is ready for another great Shawn Kelly memorial event--the chapter's 31st! Thanks to hard work by Actives and the support of the Theta Delta Phi sorority, this event brings holiday joy to children and families in Knox County. The event also shows the community-mindedness and generosity of Lambda DKEs at Kenyon. According to former Brother Beta Andrew Kotler '22: "Last year through donations from students, parents, and many other people, as well as the alumni association, we were able to fund an experience for the underprivileged children/families of Mount Vernon that truly made their holiday season a success. We raised over $8,000 and all of that went to the holiday festival, presents for the kids, jackets for those who needed them, and donations to Knox County Head Start. On top of that, the fact that we do this in honor of our Brother Shawn Kelly makes it even better. We reached nearly 700 families total, which is the most in recent history. Seeing the unbridled happiness on the faces of so many kids as they enjoyed the inflatables we rented and the pictures with Santa is something that I'll always remember."
Thank you all again for your support in the past and your continued support this year!