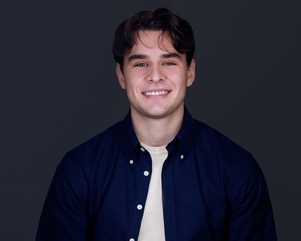 Mar 9, 2023
Undergrad VP speaks on his experiences at the DKE International Convention
Meet the Undergraduate Chapter's Vice President: Aymeric Mauvais.
Last summer, Aymeric attended DKE International's convention, gained leadership skills, and made friendships. Traditionally, the alumni have picked up travel and lodging costs, and we expect to continue again this summer. Here is what Aymeric had to say about his experiences at convention:
The DKE convention was a fantastic experience. During the day, we had the opportunity to attend various lessons and exercises, all of which were designed to either help us better run the chapter or hone our professional skills (I still use my notes from the networking seminar on a regular basis). After-hours, we socialized with other chapters and with members of DKE national. Funnily enough, I've maintained contact with the UA DKEs; they're great guys. Having already met people from DKE HQ has also proved useful in smoothing over all my communications with them this year. There's also something to be said about the "spirit" of the convention. Seeing how extensive and diverse DKE is was incredible, giving me a renewed appreciation for our fraternity.
The convention is definitely a worthwhile investment for the alumni. I learned a lot, and as the current VP, I've applied that knowledge to our chapter and my personal life.
Thank you!
ITB,
Aymeric Mauvais
Keep an eye out for more details soon regarding this summer's DKE International Convention!