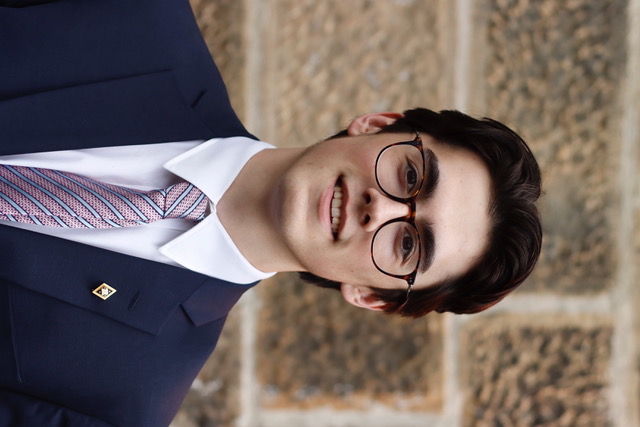 Oct 10, 2022
Undergraduate Highlight: CJ Morris '23
CJ Morris '23 is an undergraduate brother of the Lambda Chapter of Delta Kappa Epsilon majoring in Biochemistry and is currently serving as the Spring 2022 Pledge Master. While his passion for biochemistry research is something he would love to share, he regretfully cannot share the unpublished work that he has been spending much of his time on. Morris plans to attend med school after completing his undergraduate work.
Outside of science, CJ has been able to stay in touch with his artistic side through creating some work for the chapter. He shares that much of his inspiration for artwork comes from his emotions, his affinity for music, and his interest in symbolism. So far, CJ has designed t-shirts and bookmarks for the Lambda Chapter.
As part of the second pledge class post-suspension, Morris has helped foster the rehabilitation of the fraternity's culture while also ensuring that traditions are maintained. He hopes to continue this trend through new works of art for that chapter that commemorate the current active brothers and all they have done in rebuilding the undergraduate chapter. Some mediums he has been exploring include paintings or banners.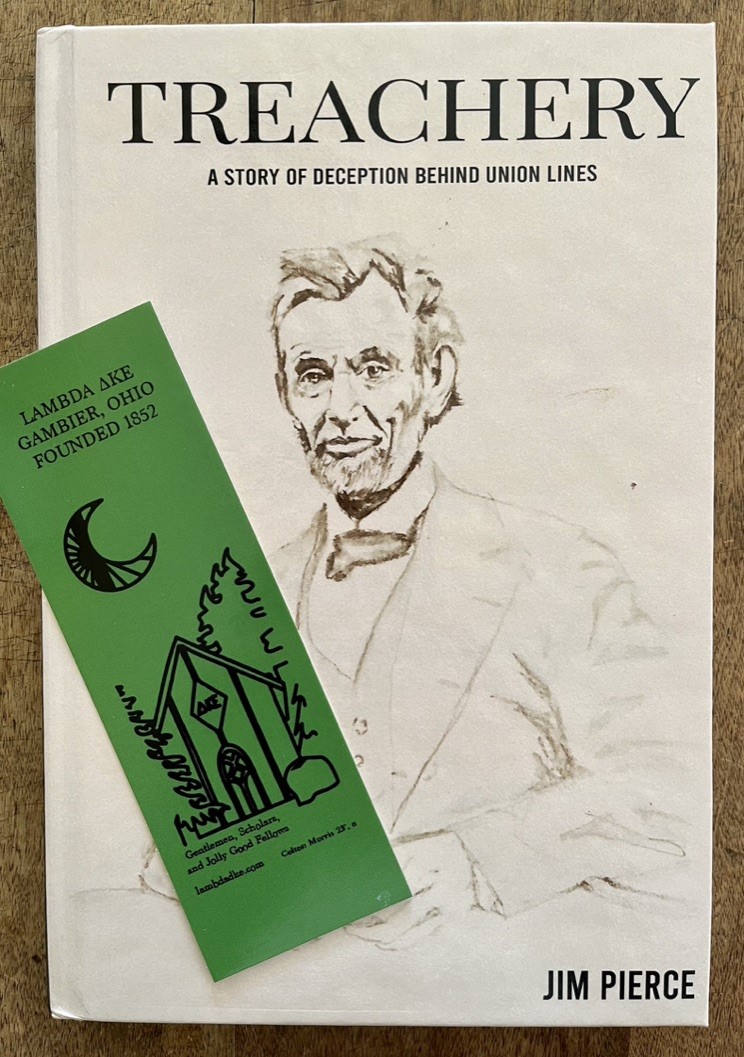 CJ's bookmark pairs well with Jim's new book, Treachery